I opened a store on Zazzle with my own design products: Stanoi Design.
Inspired by blending arts, science and fashion, I attempt to create beautiful, intriguing and funny design products for decorating your home and your person. Examples for this are funny smartphone cases, artistic pillow cases, unusual posters inspired by world-famous works of art etc.
The page Store on my website will be updated with the best-selling products.
Here is an example of a design product: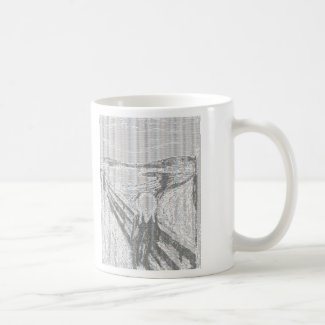 The Scream by Edvard Munch, ASCII Art Mug
by
stanoidesign
Put your
photos on mug
designs at zazzle.com